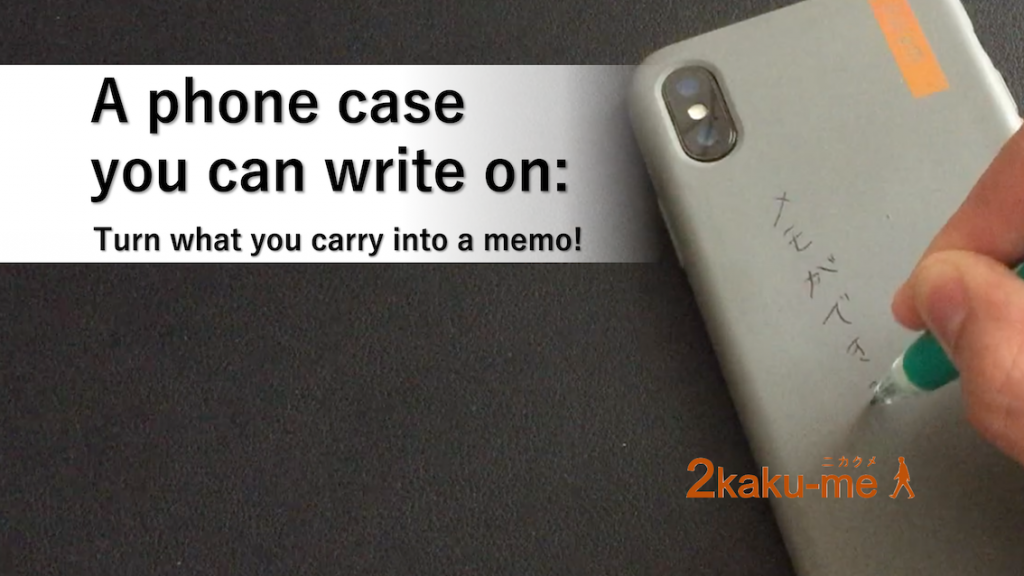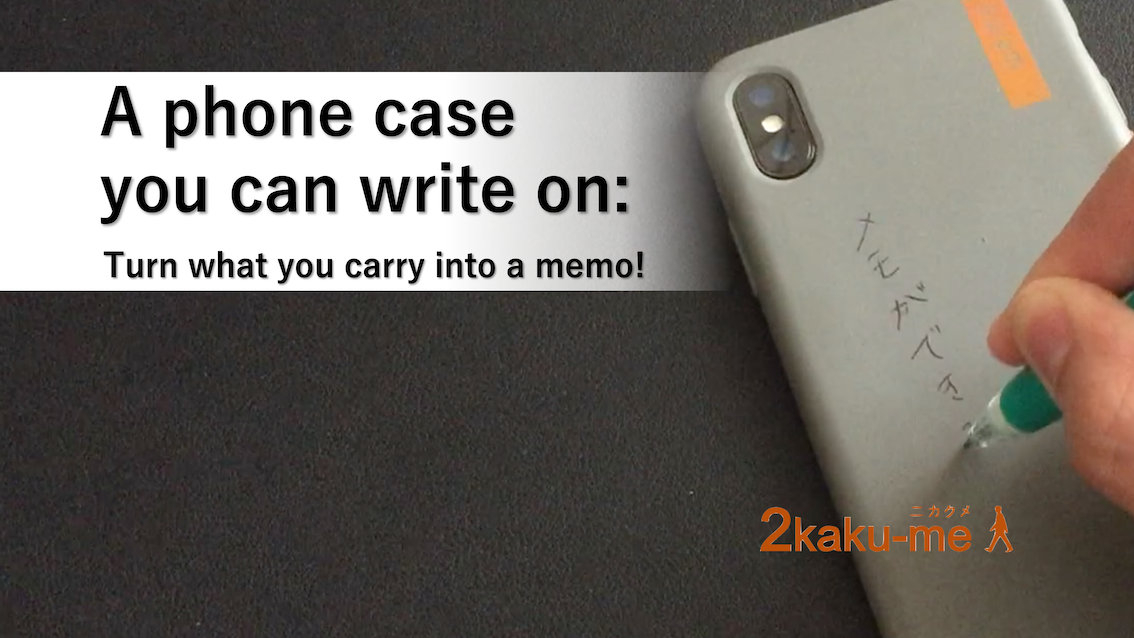 <INDEX>
Sometimes it's hard to remember
Although hemiplegia is often discussed as an aftereffect of stroke, cognitive function may also be affected. Cognitive functions include a variety of functions, and one of them is a decline in memory, which is the ability to remember what one sees and hears. Since memorization is a necessary function in daily life and works to some extent, compensatory measures such as note-taking are often the first steps taken when people have difficulty remembering.
However, there are times when the memo method is not enough. This is because you may lose the paper on which you made the memo, forget to look back at the memo or forget that you made the memo at all. In other words, if you use compensatory methods for remembering, you may also need to manage those compensatory methods. One way to manage this is to add a memo function to things that you wear, use frequently, or wear with you. This time, I'd like to introduce "wemo", which turns a smartphone case into a memo paper.
<SPONSORED LINK>
You can wrap it around your hand! Notes you can wear and use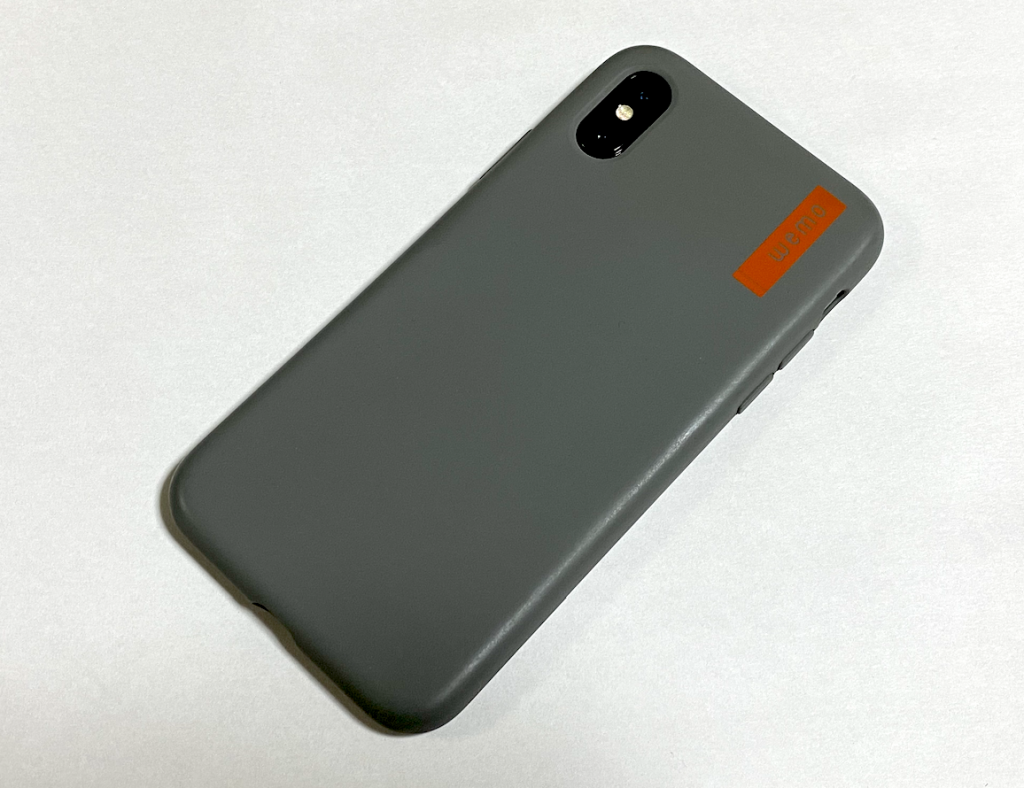 ※Please see the bottom of the page for where to purchase.
The material is a silicone-like material that is not slippery when you hold it in your hand, and I personally have a good impression of it as a case.
   
Introduction to multiple types
▶︎A wrist type that can be worn around the wrist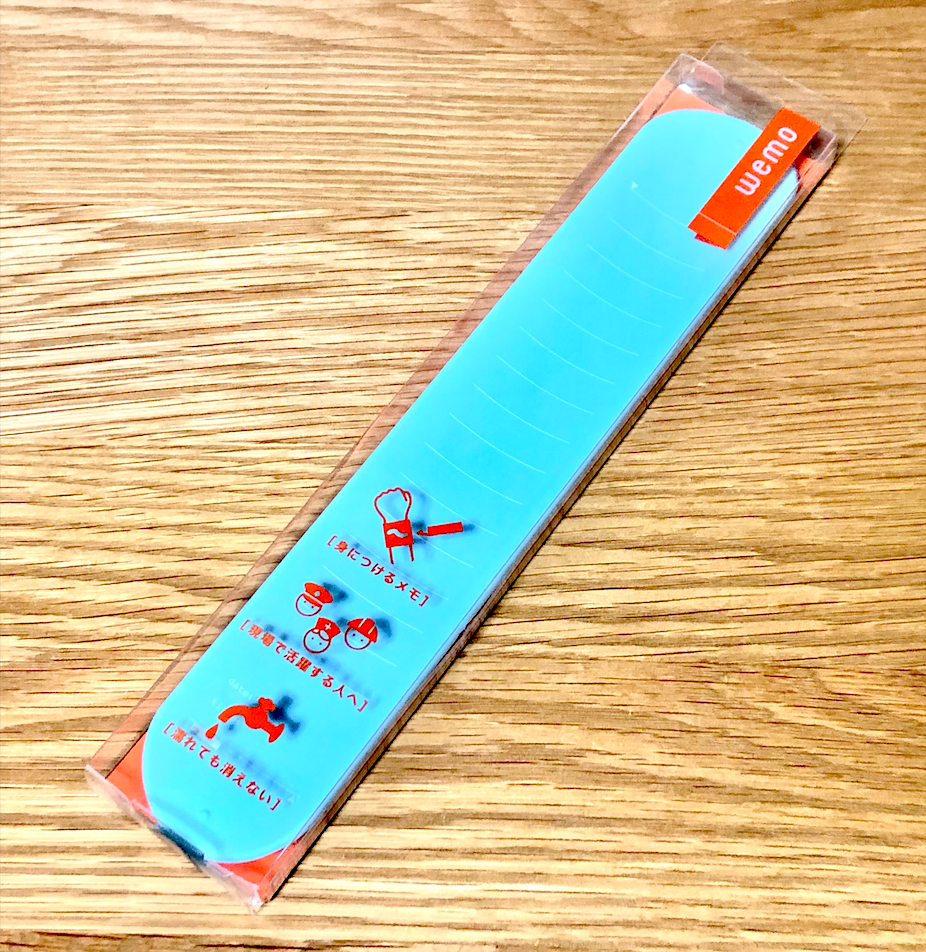 Where to buy(Amazon.com)
▶︎Smartphone case type
As shown in the video, there are smartphone cases for iPhones available for the following types of iPhones. 
・iPhone7/8/SE2
・iPhone X/XS
・iPhone 11
・iPhone12/12 pro
To purchase, click here>
▶︎A wrist type that can be worn around the wrist
The memo, which can be worn on the wrist, can be purchased at a reference price of 1320 YEN. There are several colors to choose from, including white, green, yellow, navy, pink, and beige, in addition to the blue color introduced above, so you can choose the one that best suits your taste!
If you want to use it for work, you may want to buy the type that is a to-do list. To purchase, click here>
<SPONSORED LINK>
Related Videos
The following are some ideas for note-taking.  
Please rate the content!
The number of stars at the top of this page confirms the usefulness of this video to you. I would appreciate it if you could give it a star!
  
2kaku-me【ニカクメ】 公式アカウント
▷YouTube is,click here>
▷Facebook is ,click here>
▷Twitter is,click here>
▷LINE@is ,click here>
---