For eliminating the anxiety of shoelace
There are some types of shoes. For example, slip-on type, velcro type, and shoelace type. Shoelace type shoes are sometimes will come loose string and should tie in outside. So that some stroke survivors avoid wearing shoelace type shoes. However, if they can wear some shoelace type shoes without fear, the choice of shoes is expanded. I introduced how to tie shoelace with one hand before, but I heard that is difficult for some stroke survivors to do the method.
 
So this page, I introduce a more easy way. That is using goods made of "silicon band" looks like a shoelace.
(Detailed links to purchased products are provided at the bottom of this page.)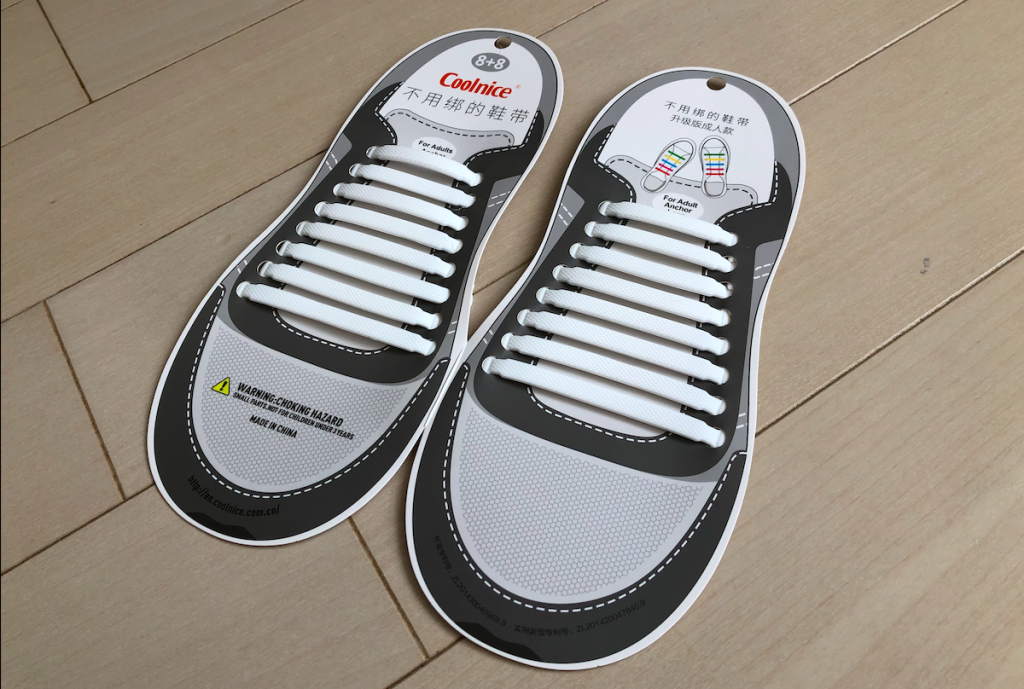 Putting silicone rubber on my shoes instead of shoelaces
Where to buy
Amazon .com
The product introduced in the above video is "「coolnice」".
There are several similar products, but "coolnice" is the most number of reviews is 655, and it got 4 stars. So I chose it because it seemed to be good overall. 
Please evaluation this tip and subscribe to our channel
 
The number of stars at the top of this page confirms the usefulness of this video. Please click on the stars to rate!!
  
Information is also available on SNS.
Please subscribe and follow our channel!!
 
Nikakume Official SNS
▷Youtube: https://www.youtube.com/channel/UC_eC5s-K5PhCNrnAgujpFoQ
▷Facebook: https://www.facebook.com/nikakume
▷Twitter: https://twitter.com/nikakume
 
Administrator's SNS account
▷Facebook:https://www.facebook.com/nryk.oka
▷Twitter :https://twitter.com/OkaNoriyuki
---